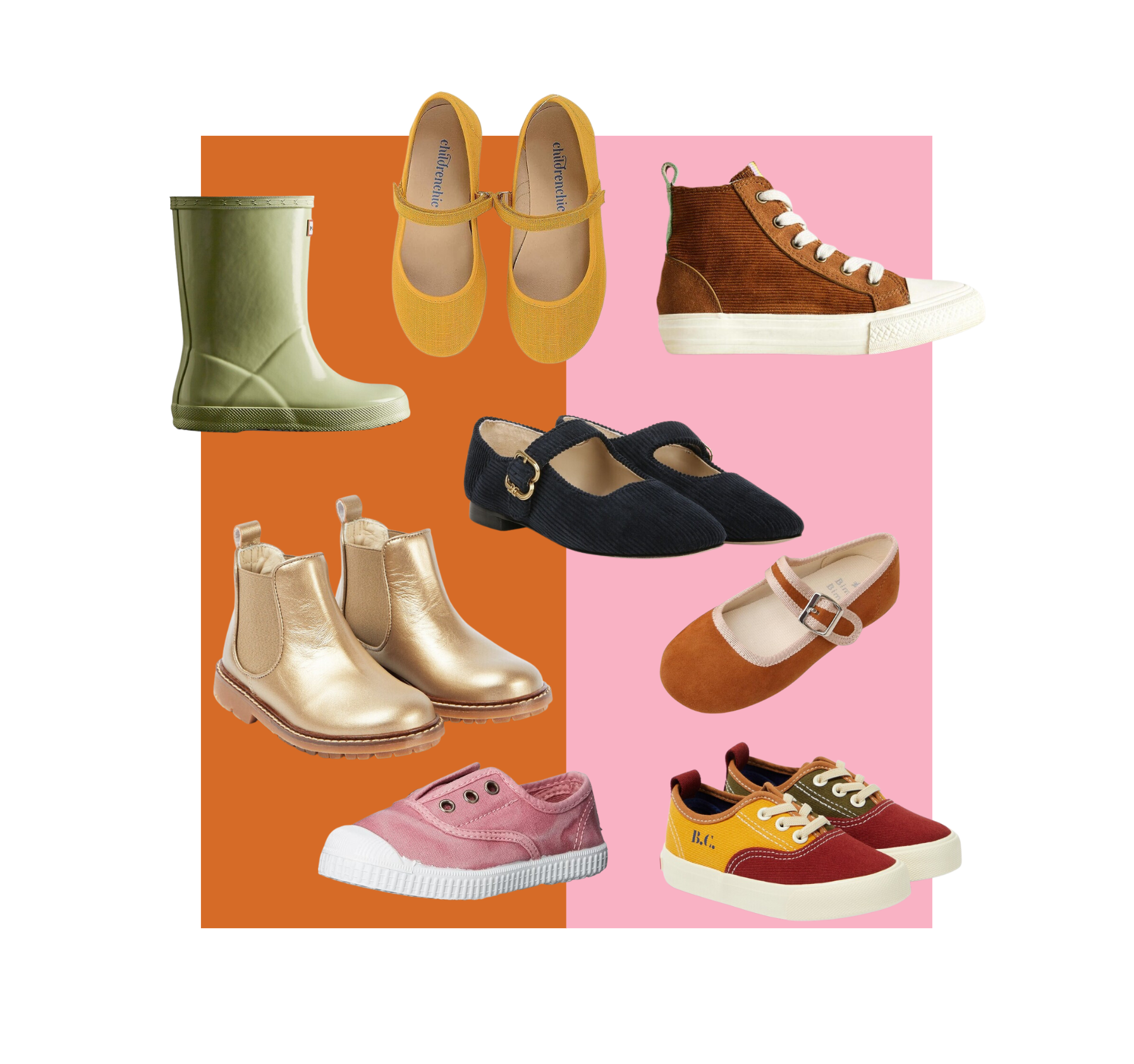 With two littles prancing and exploring, the search to find styles that include ease and durability becomes even more appealing. My hunt has led me to fantastic fall footwear from cherished children's brands, not to mention delightful, budget-friendly finds. Think sweet ballet flats and  booties with playful designs to create fresh tiny shoe collections. As we progress into fall, unique discoveries include cozy faux-shearling lined boots, classic mary janes, corduroy high tops, and easy-on suede booties. Just home from Maine where we relished in the crisp air and fall foliage, we packed an assortment of the latest fall footwear for littles, including many highlighted below just for you!
Your little is sure to be charmed by these dazzling bronze mary janes that add a touch of sophistication and sparkle to their autumn outfits.
Upgrade your little's playtime with these colorblocked canvas sneakers, a vibrant and playful choice designed to keep your little comfortable and stylish during their autumn adventures.
This comfortable and versatile pair of mary janes are perfect for little feet with their non slip band and seasonal corduroy fabric.