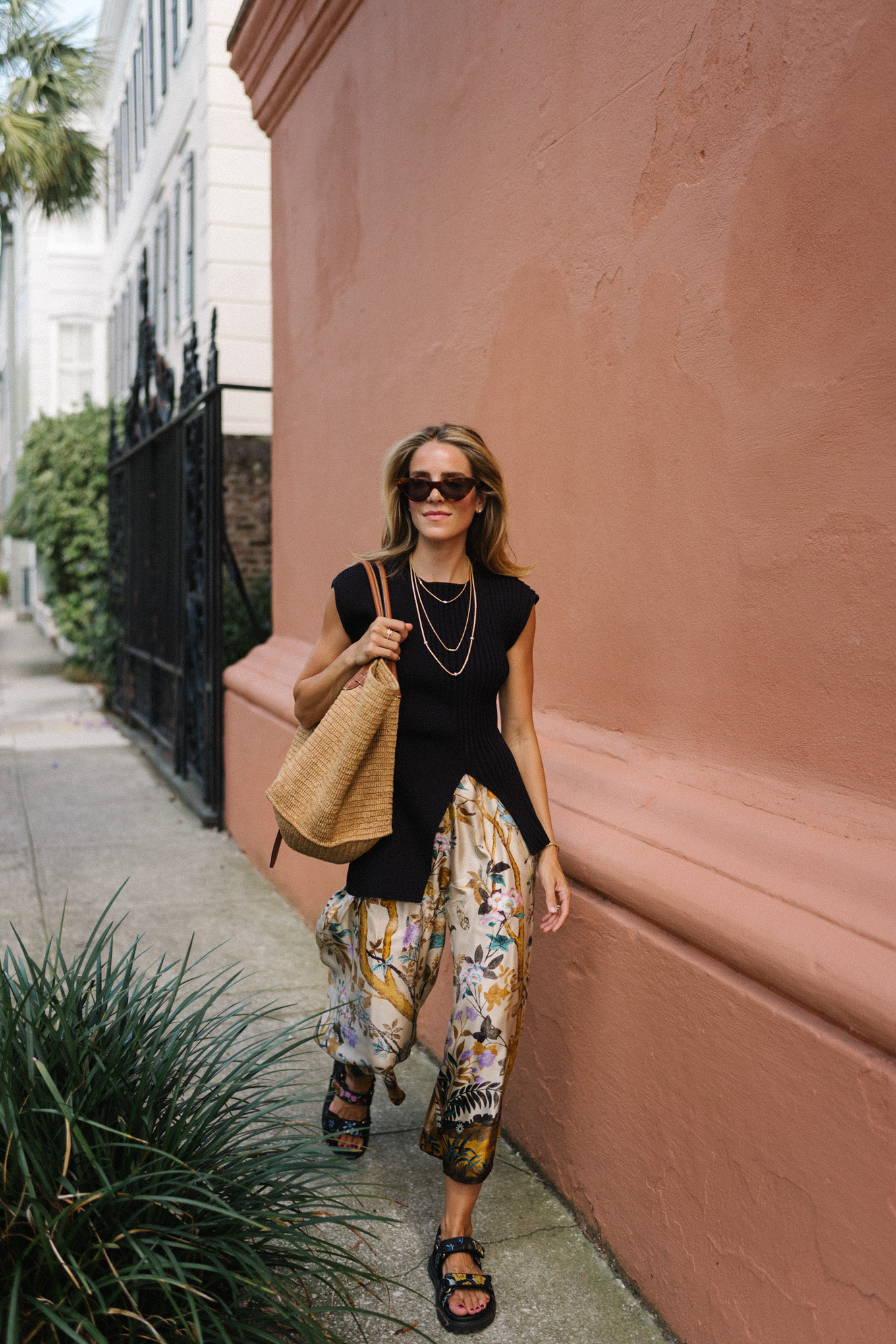 Outfit Details:
Rohe Top, Gucci Pants, Celine Bag, Fope Necklaces, Dior Sandals (sold out, similar here)
The art of asymmetry results in an off-balance approach, resulting in pieces that are both contemporary and refreshing.The charm lies in their unpredictability – a skirt might dip lower on one side or a top might cut away at an unexpected angle. And it's this break from tradition, this nod to the modern, that makes clothing with asymmetrical hems a choice for those looking to make a subtle, yet distinct statement. I was drawn to this Rohe Top recently and paired it with a very classic pair of chinoiserie Gucci silk pants. I love how the two balance each other out in a unique way. Shop our edit asymmetrical pieces below…
With a bold asymmetrical design, this sleeveless knit top is effortlessly fashion forward and comfortable for a versatile addition to your wardrobe.
Make a bold statement in this velvet midi dress boasting an eye-catching asymmetrical hemline that adds a touch of drama to your look, suitable for both casual and special occasions.
Channel timeless sophistication with this draped midi skirt, with a classic plaid print and an elegant asymmetric silhouette that ensures you stand out in any setting.