We recently had the chance to celebrate the new plus size retailer, Insyze and their new addition of Gia/irl to their brands featured. We had to share and recap this event!
If you do not know, Insyze is a one stop shop when it comes to all things plus size clothing! Featuring sizes 12 – 40, Insyze focuses on a video first experience where customers share video reviews of items to show what it really looks and feels like. They even offer cash incentives for customers to share their videos and honest feedback.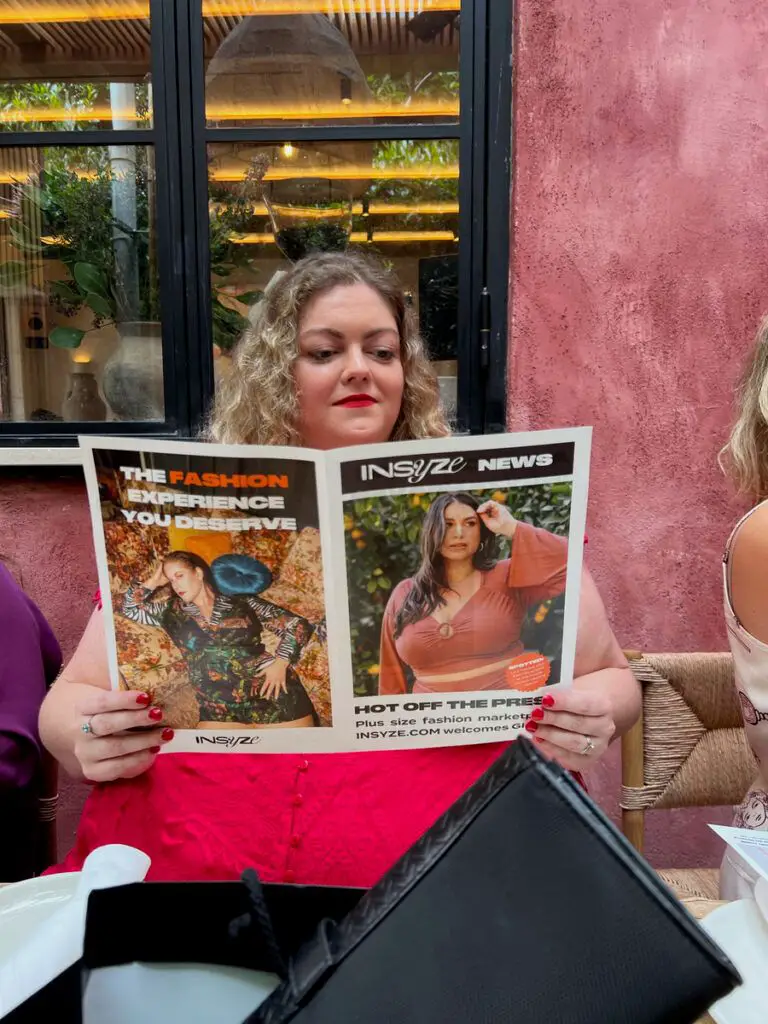 "Community is at the heart of Insyze – because we can all lift each other up, support and inspire each other."

Sylvie Wilson, co-founder of Insyze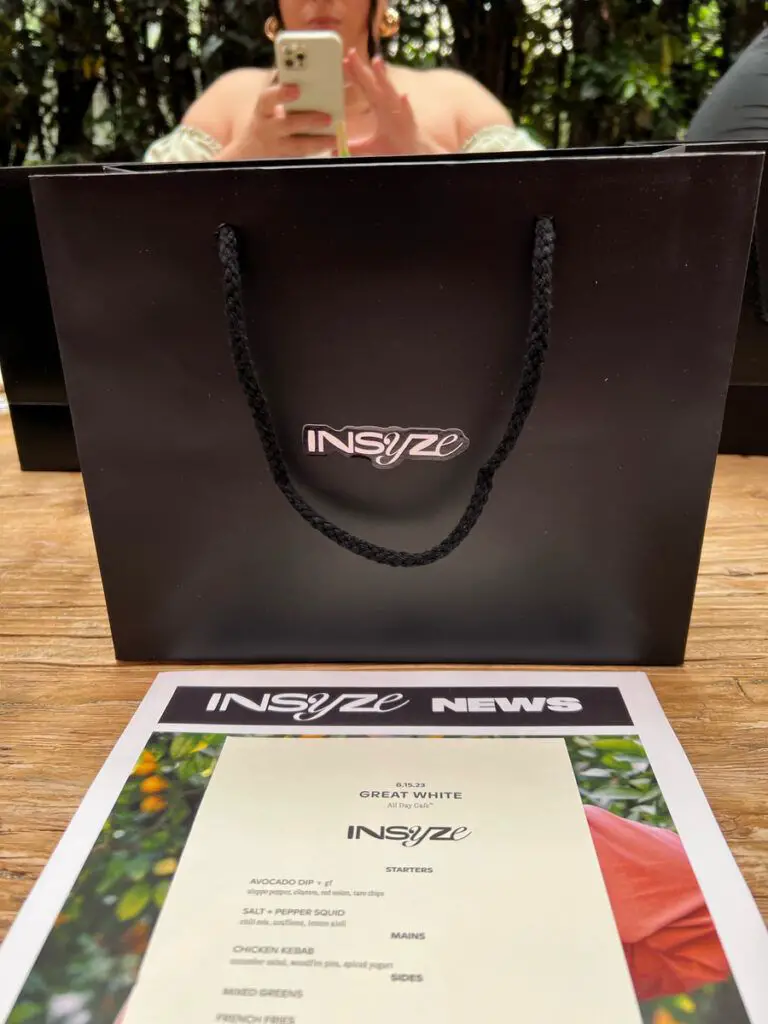 This past week, they hosted an intimate Brunch and Bubbles Event to welcome Gia/irl to Insyze.  If there is a go-to dress this summer, it's got to be GIA/irl. Gia makes fun, sexy and elegant outfits with cut-outs in all the right places, in the most gorgeous colors to make you "POP", whatever the occasion. 
GIA/irl, founded by Gia Sinatra in the spring of 2022. She has now launched her brand on the Insyze marketplace!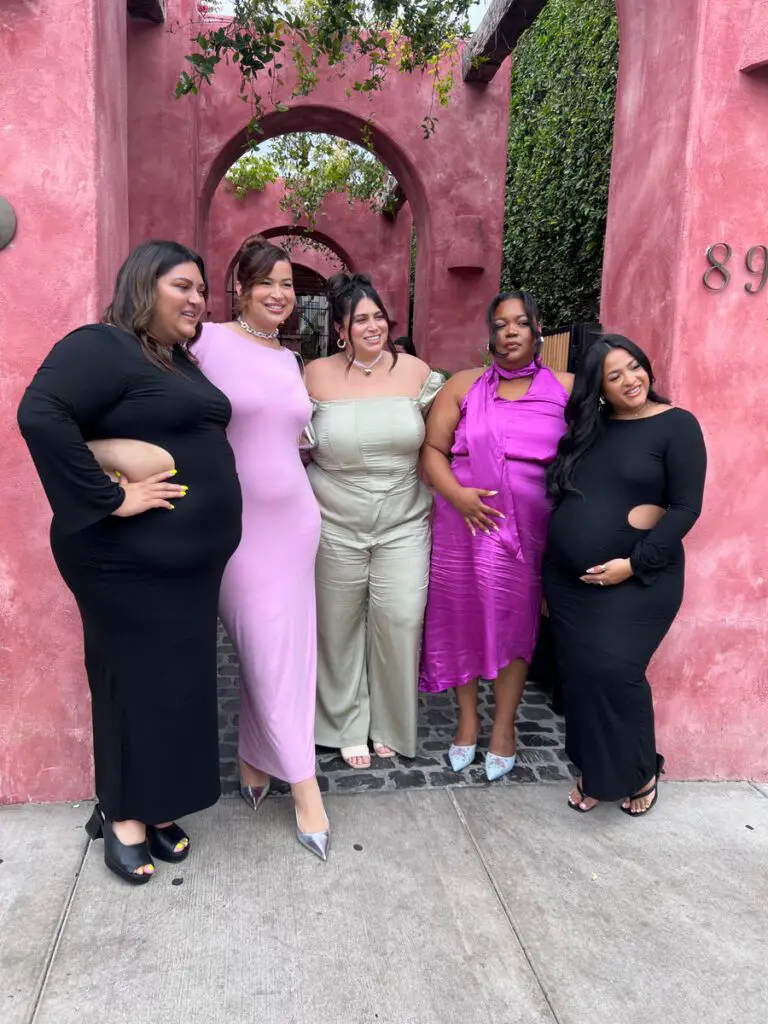 GIA/irl is designed from an "authentic and personal point of view to make plus-size women feel chic and sexy."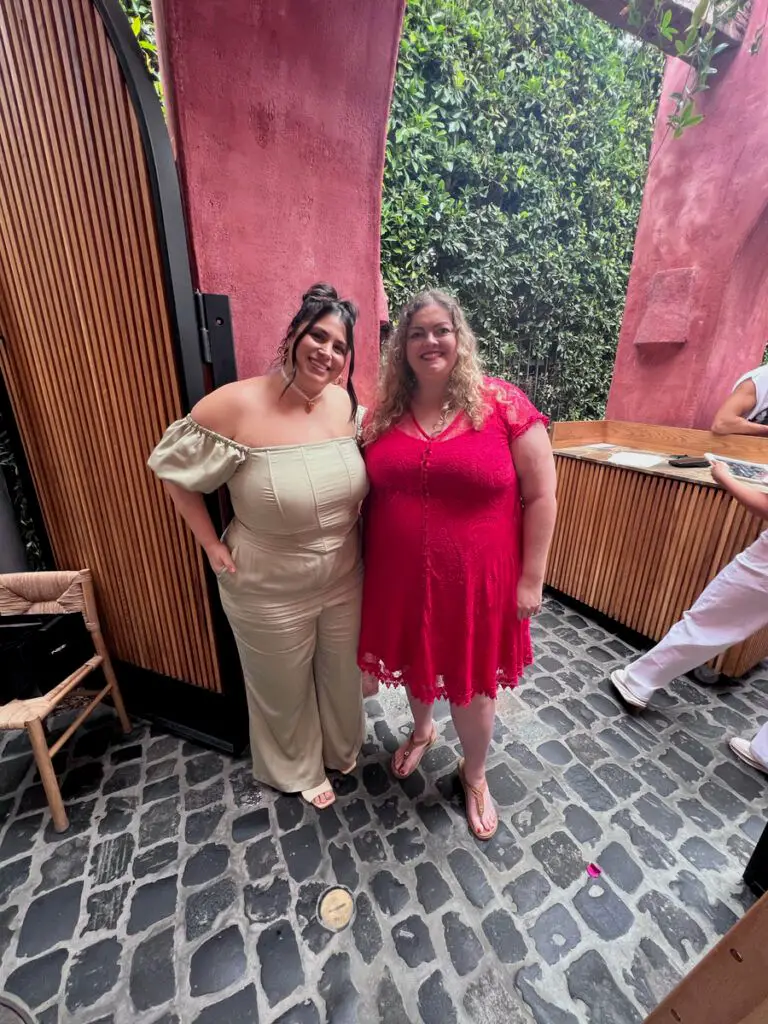 The brand was created to celebrate indie plus size brands exactly like GIA/irl. Started by sisters Sylvie and Danielle, they strive to have community at the forefront of their brand. Sylvie's husband, James, has also been instrumental in their website design, underscoring their family first approach.
One of the difficulties Insyze faces is finding awesome brands that design stylish clothing for plus sizes. Luckily, they have partnered with 50 brands, and have met some amazing designers along the way.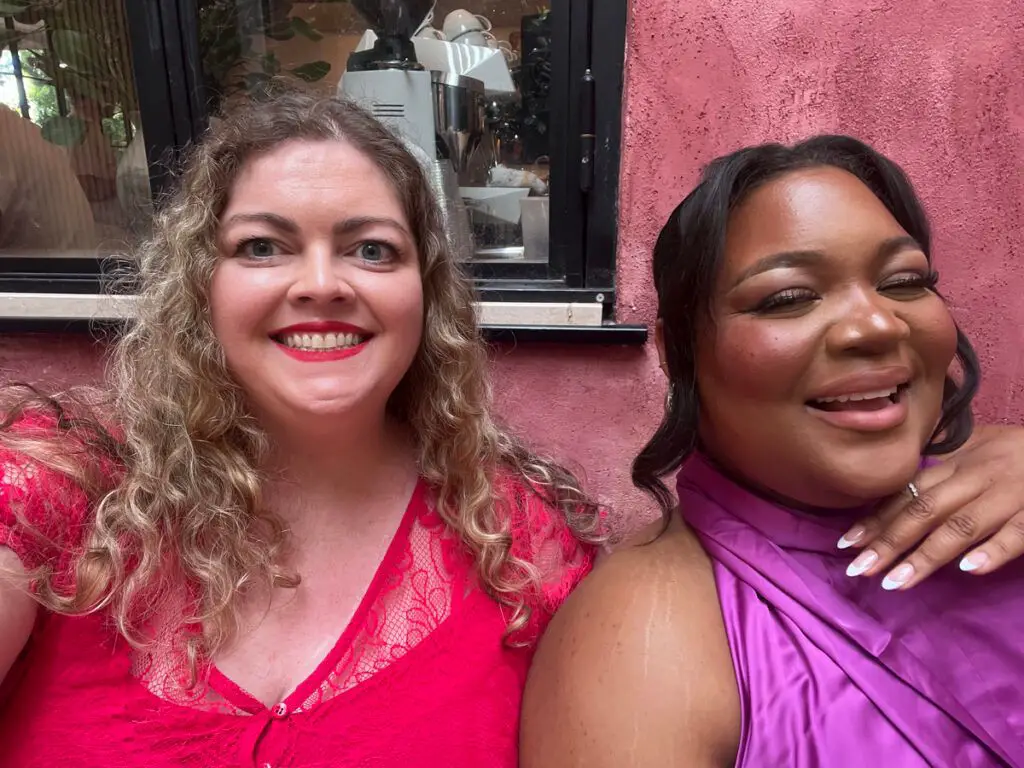 They shared their heart-warming story of how and why they felt the need for Insyze. Here is their story in Sylvie's words:
The Beginning of Insyze
"I want to go back to the beginning… Why we started and how we got here. 

Danielle and I are sisters. We're originally from the UK and had a very normal childhood until one day in 1998 changed everything. After a year of being unwell and doctors not knowing why, Danielle was diagnosed with a brain tumor. 

At first the doctors couldn't figure out what was wrong and advised my mum to stop letting her eat chocolate – on brand for doctors' advice, hey.

Thankfully Danielle is still with us. She had a lifesaving operation and treatment which has kept the cancer away – but with some lifelong side effects – one of them being weight gain. 

Danielle has always been plus size and has struggled with body confidence.

When we were in our teens and went shopping together, nothing was available in Danielle's size, so she would ask me to try things on that she liked – just so she could feel a part of the fashion experience. 

For me, seeing my sister feel bad about herself or left out was unacceptable. I thought, let's do something about that. 

So, we initially started Insyze as a blog and community page. An inspiration site where you could discover which brands had plus sizes and see other people looking unreal in all shapes and sizes.

Fast forward and now, we're a plus size fashion marketplace, and are really proud of what we've built so far. We're a bootstrapped company, and the only outside funding we have is from family and friends."
The brunch was filled with talks of fashion, celebratory toasts, laughter and yummy bites.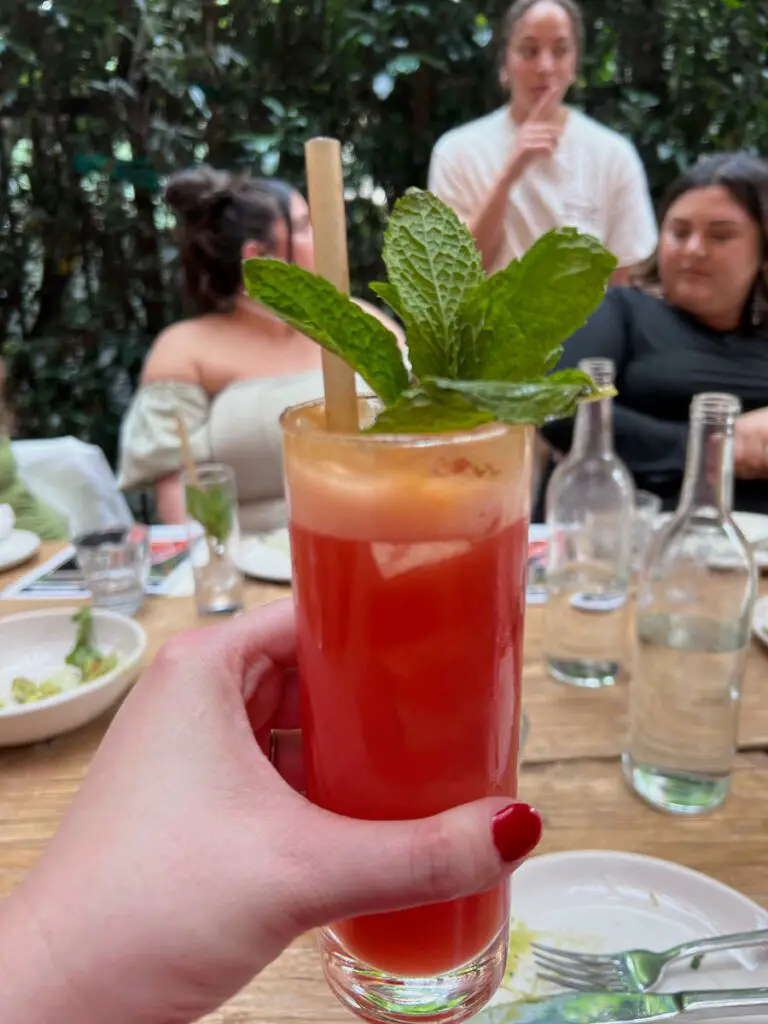 As Sylvie and Danielle mentioned how hard it is for female founders to secure funding, and used the phrase, "a bootstrapped company", we all agreed that we should coin our own term for female founders.
"We pulled ourselves up by the bra straps!"
You can shop plus size fashion now, at Insyze.com
And we know as plus size women, bra straps have to work a lot harder than boot straps!
Have you heard of Insyze? Have you had the chance to shop from them? Let us know your experience in the comments below!